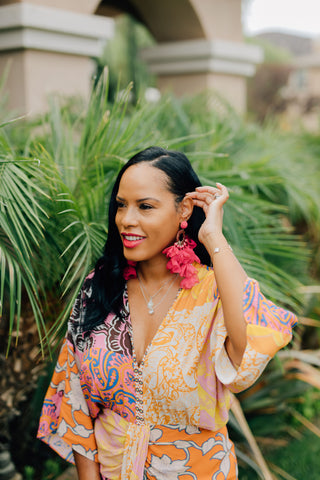 About us
FOUNDER
I'm Kimberly, the founder of Ivory & Lace.
Lighting a candle is both self-care and therapeutic.
Working as a professional in health care for twenty years--and counting--I have learned the importance of always placing my mental health at the forefront. We all lead increasingly busy lives, and it can be easy to forget to put ourselves first so that we can be our best for others. At the height of the Covid-19 Pandemic, in 2020, I wanted to keep my wellness up. And faced with the daily tragedies I would encounter on one of many of the busy intensive care units, it was important on my much-needed rest days that I carved out time for self-care. Knowing this to be the case and coupled with my outrageous love of candles, it was only natural for me to share my love of candle making with the world and to create, for the lovers of fine candles, intoxicating scents to indulge your senses, help you unwind, and to be that perfect complement to whatever activity you are indulging in when it comes to your own self-care.  Personally, whether I am at home cooking, having a glass of wine nested close to the fireplace while listening to jazz, or just simply enjoying a warm bubble bath as I unwind after a long and tiring day, I always have a scented candle burning nearby to enhance my self-care moments. I have created a stunning range of luxury home fragrances that simply smell ahh-mazing, and I am sure you will enjoy.